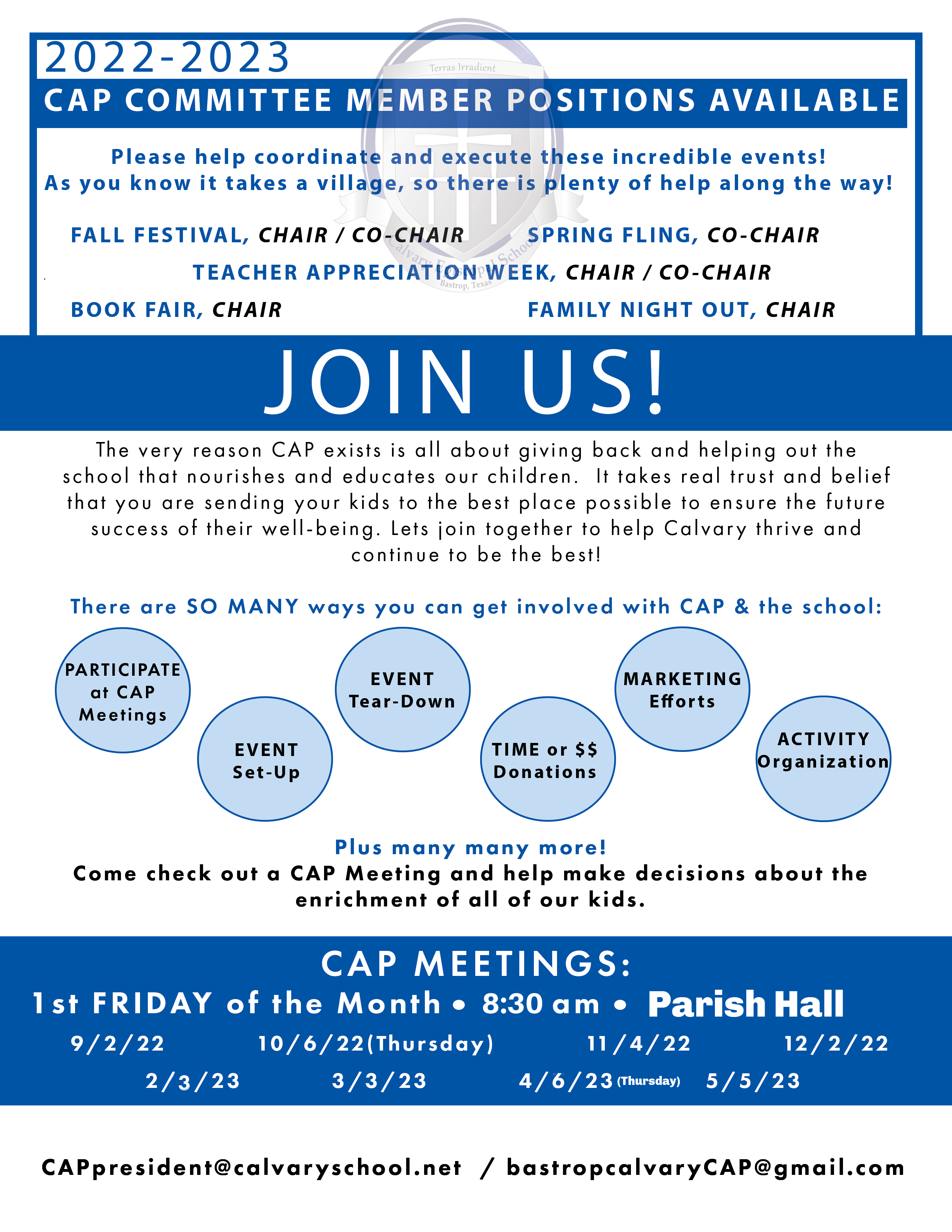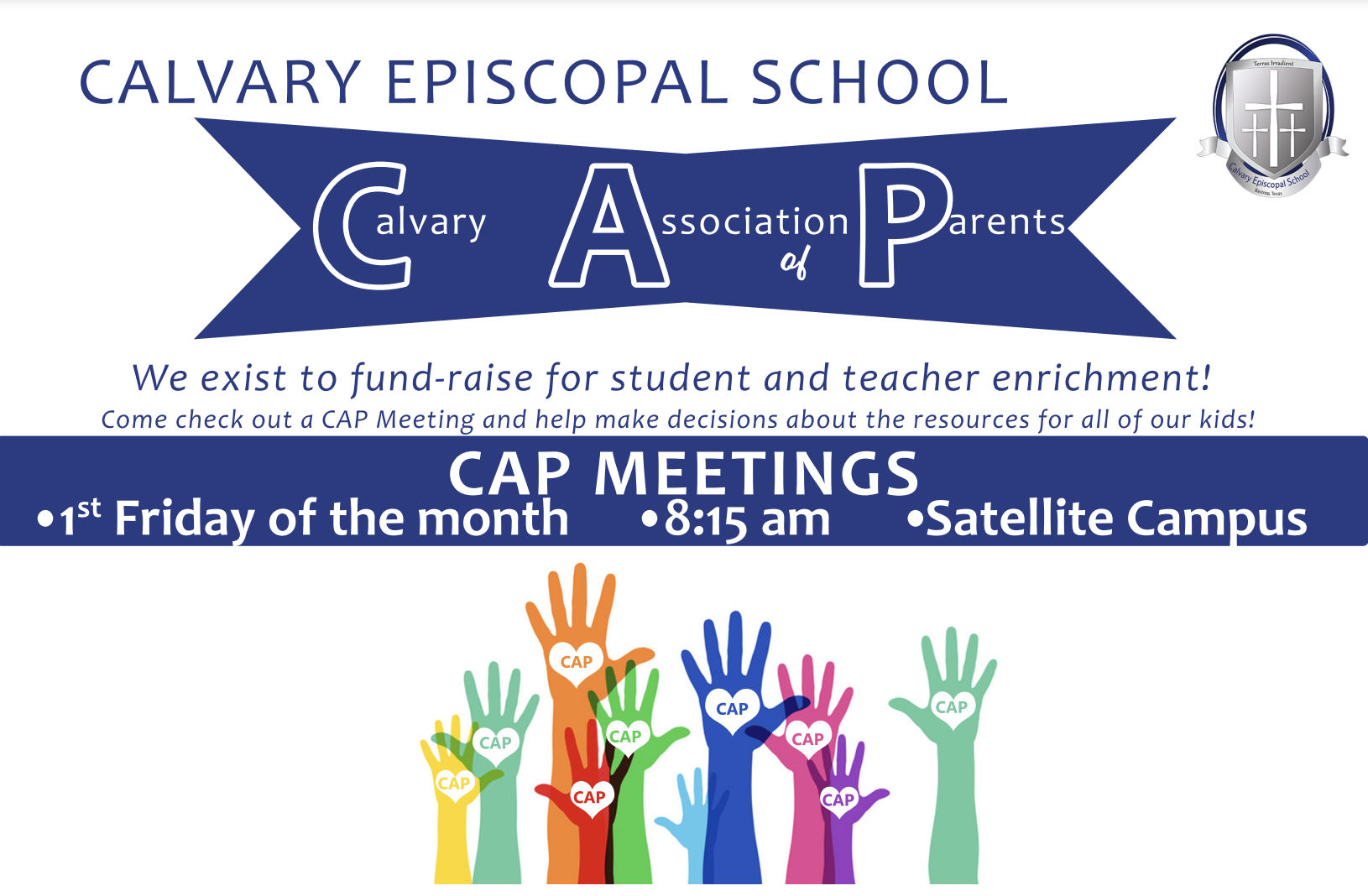 Opportunities to provide support via CAP
Calvary Episcopal School has always relied on the volunteer efforts of parents and guardians to keep the social and fundraising programs going strong. By being involved with the school, parents and guardians set an important example of community service and commitment to their children. Parents and guardians are partners and are needed to take a meaningful and active role to ensure the schools' success.
On-Campus Events
Fall Fest
Teacher Appreciation Week
CAP - Calvary Association of Parents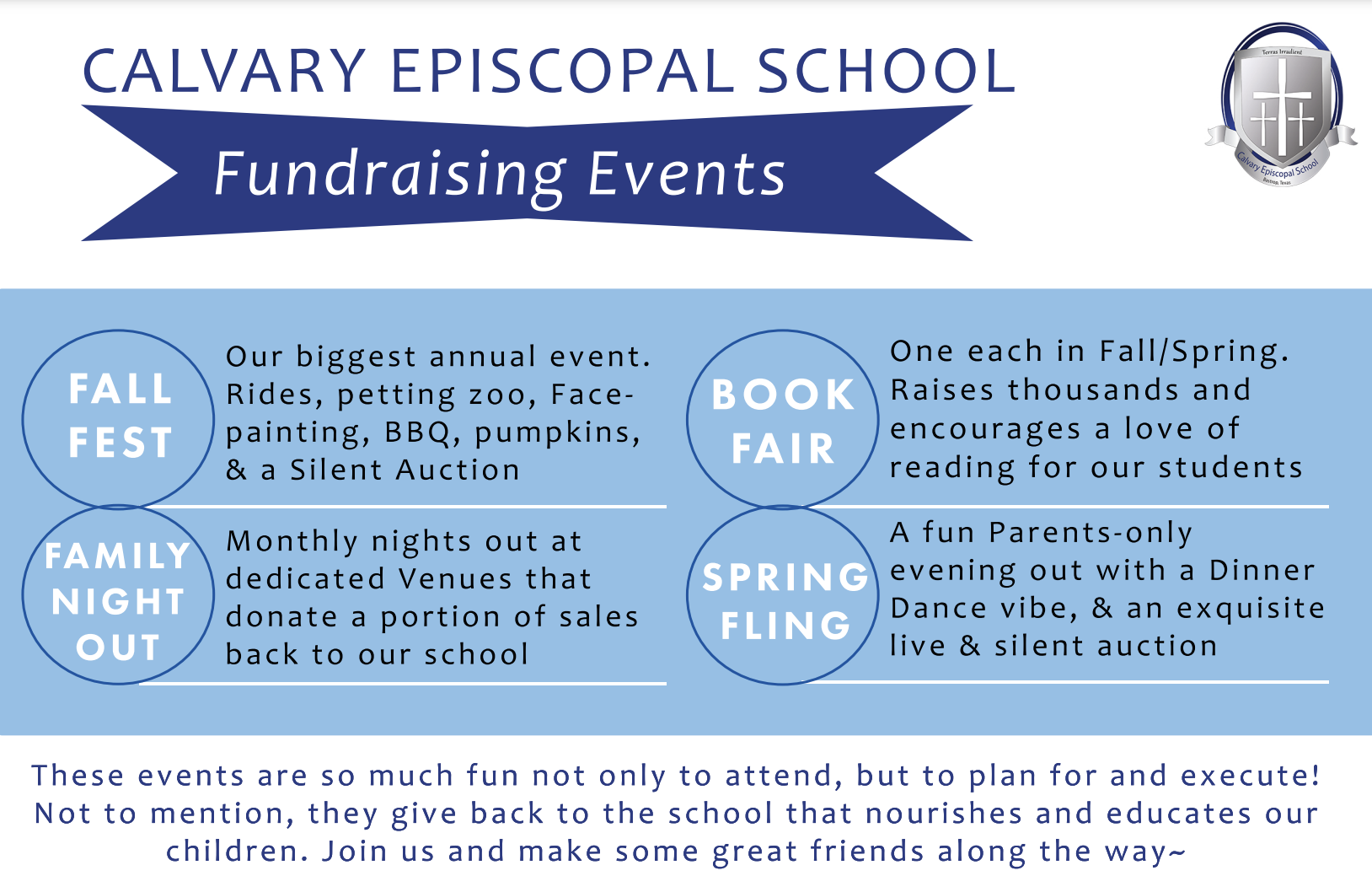 Calvary Association of Parents (CAP) was formed so that parents can supplement and enhance the classroom environment through parental talent and involvement. CAP meetings allow the parents to discuss happenings within the school and to take an active role in the school's progress. The main goals of CAP are to organize and implement the Fall Festival, assist the board with Spring Fling, to conduct other fundraisers, as is necessary and prudent, and to assist with various functions throughout the school year. Times and dates for the CAP meetings will be communicated to the parent body. To have a healthy school community, all parents are encouraged to take an active role in CAP.
If you would like to attend any of the CAP meetings, have questions, or are ready to get involved, you may contact the CAP President.